As the pioneer of unique architectural glass, Glass Fusion was founded in India in 1986 by Kayur Patel.
For over three decades, Glass Fusion has been a trusted name in the field of luxury design and has brought to life the perceptive visions of discerning luxury aficionados, using glass, in urban & interior spaces, furniture design and public art.
In early 2015, Glass Fusion rechristened its brand of luxury architectural glass art to Studio Cast Glass - SCG with the endeavor to create newer design experiences, more successful collaborations and to widen the brand's international footprint.
Pillared on the philosophy of "commitment to excellence" and "unparalleled attention to detail", Creative Director, Mr. Patel comprehends the ubiquitous nature of the space and works intimately on the details advocating the importance of each work reflecting each individual or environment.
Focused on creating absolutely bespoke works of luxury, armed with value engineering, exquisite craftsmanship and imagination, every SCG idea comes to life when often, glass is melted at 1500 °C in specially designed kilns.
SCG works occur in a myriad palette of materials, diverse and often non-congenial with the other, whether stubborn as steel, ductile as aluminum, soft as wood or fragile and difficult as glass.
At SCG, no two designs are repeated, although similarities lie in the mere inspiration of the entangled stories of the universe.
Armed with a plethora of experience over the years, we have hitherto not only become a name to reckon with in the field of luxury architectural glass but have also made the successful transition into becoming a multi discipline design studio.
Working in tandem with architecture firms, interior designers, consultants and individual creative geniuses alike who share in the value of communicating self-expression and identity in lifestyle and design, SCG works have found its way in some of the most prestigious Hotels, Public Spaces, Residences & Corporate Offices in India and overseas.
RIZO is the flagship brand of SCG and was launched at Downtown Design Dubai in 2017.
PEOPLE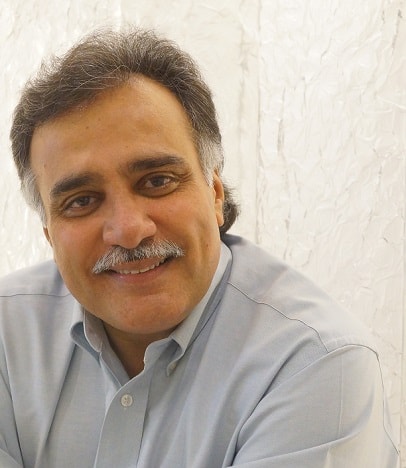 Kayur Patel - Founder & Creative Director
An automobile engineer by education, an astute businessman by instinct and a creative genius by vision, born in 1959 in Gujarat, India, Kayur Patel is the force behind India's first luxury Architectural Glass Art brand, Glass Fusion. Rechristened to Studio Cast Glass in early 2015
The self- taught design aficionado has single handedly introduced, educated and transformed the idea of modern luxury glass art for interior and exterior spaces in India. With clear understanding of how design and aesthetics should also reflect functional versatility and form, Kayur's immense knowledge of the field of materials is attributed to more than three decades of experience in lifestyle interiors, art and architecture.
Having supervised over 1000 successful installations at Glass Fusion, Kayur firmly pillars his business ethos on acknowledging scale, speed, consistency, excellence and perfection.
Considering the very unpredictable nature of glass as his sole inspiration to create and procreate works of Art, Kayur's designs have been celebrated by global political leaders, sportspersons, some of India's foremost families and discerning individuals alike.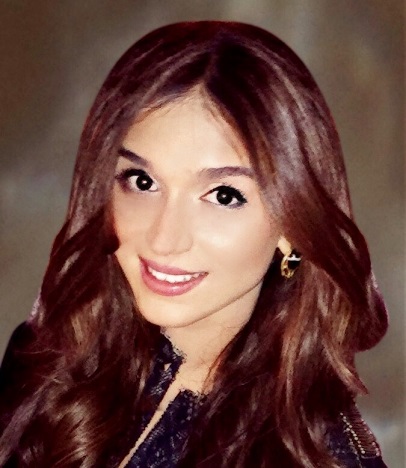 Priyal Patel – Head of Business Development, Strategy & Partnerships
Born in Mumbai, India, Priyal has completed her graduation with a degree in commerce from the University of Mumbai. She has also studied different techniques in glass such as sand casting, glass blowing, kiln casting & cold work from the Pilchuck Glass School (Seattle, Washington) and Corning Museum of Glass (CMOG, NY, New York). Having worked with a talent pool of extremely skilled glass artists during her stint in USA, Priyal brings a homogenous modern approach towards promoting glass art as a luxurious medium of expression.
Priyal has been instrumental in re branding Glass Fusion and focuses on developing new business aveneues for SCG in India and overseas. Her understanding of design along with her interpersonal skills and strong business acumen enables her to contribute to the development of the company's vision.
Armed with knowledge about the alchemical nature of the media, in the past, she has spearheaded projects where she has not only liaised with discerning clients but also co–designed lighting murals, glass sculptures and furniture.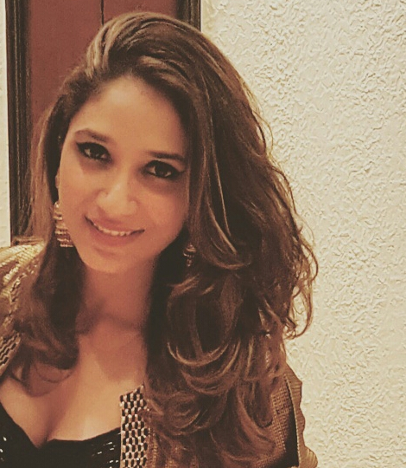 Dhara Patel Mirani - Head of Business Development, Strategy & Partnerships
Dhara brings over a decade of experience from myriad fields of business and entrepreneurship in the luxury industry, media, design and sustainable water solutions. The diverse roles have given her a comprehensive outlook and have sharpened her skills in sales, marketing, PR, strategy and overall business development.
With a passion for design, luxury and innovation, Dhara is focused on building strong global and local business partnerships and collaborations for RIZO along with utilizing her expertise for brand communication and business development.
Dhara has previously spearheaded founding operations for World Luxury Council (UK) in India and has also worked with media agencies in India. She holds a Master's Degree from Manchester Business School, (University of Manchester, UK) where she had specialized in Corporate Communication and Luxury marketing.